What Is Property Development and How Does It Work? – Griggs Homes
What Is Property Development and How Does It Work?
The products of property development surround you in most places you go. From homes, offices, hotels and more, all of these buildings exist thanks to this industry. Property developers build up so much of the world we live in, they are an essential component to how our environment changes and adapts overtime – whether this is in our homes, our places of work or where we spend our free time.
Property development, otherwise known as real estate development, is the process in which buildings and/or land is developed to raise its value. It's a business comprised of numerous different elements, including building a property from the ground up, renovating an existing property, and converting properties to serve a different function to that it originally held.
Essentially, property developers like GRIGGS Homes add value to either the land or property they are developing on. In adding this value, the developer can then raise a profit from such developments.


What Are the Areas of Property Development?
Most developers will have an area of focus - e.g. residential, commercial - however, some overlap in areas of focus, and offer a more extensive range of property development services.
For example, property developers in the residential area can sometimes incorporate commercial aspects into primarily residential developments – e.g. having a shop located in an otherwise residential building of flats.
Partaking in such mixed-use developments can help to accommodate for the community in more than just one aspect.


What Are the Benefits of Property Development?
One of the main benefits within the property development industry, as previously mentioned, is the profits that can be obtained from developing on a land or existing property. Whilst this profit is a very direct incentive for those within the industry, it is not the only driving force behind property development.
A certain social value can also be elicited from developments, providing housing, places of work, educational facilities and more to help in improving the surrounding community.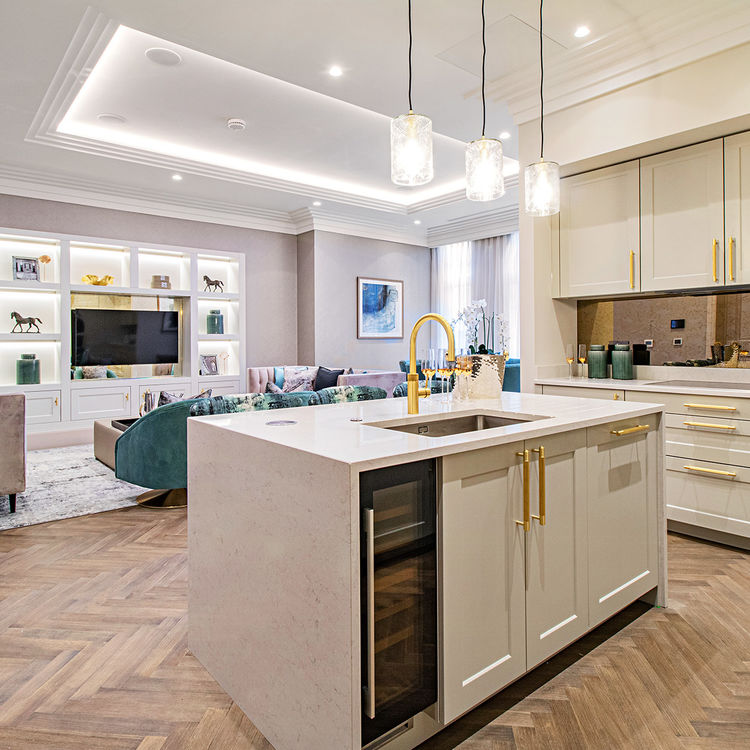 Property development refers to the buying of homes, offices, stores or locations to raise their value and sell for a higher amount
How Can You Maximise The Value of a Property?
Kitchen or bathroom refurbishment
Loft conversion or basement
Better exteriors or interior design
New garden, swimming pool
Amenities such as home cinema and gym
Aesthetics such as door, double glazed windows
Increasing parking space
New plumbing and electrics
Making the house more energy efficient (see Green Home Grants)



Who is Involved in Property Development?
There are a number of different people involved in the property development process, all offering a range of different expertise and skills that help to ensure the success of development projects.
Such skills include those with a deep understanding of the policies that will apply to the development project, how to obtain planning permission [link to planning permission guide], building the physical house, brick laying, plastering the walls, and knowing the types of materials that the project needs in the first place.
In order to achieve all of this, and much more, developments will bring together a whole team of people skilled in the various different tasks needed in successful property development. It is only through a concerted effort with all of the development team that a project will run smoothly and successfully.
Below is a list of the various different individuals most development teams will be made up of:
A planning consultant
A quantity surveyor
An accountant
A solicitor
An architect
An interior designer
Contractors
Manager – overseeing the project
Whilst these are all common individuals required for such development projects, they are not the only professionals a project may need. For example, more commercial developments may require a site finder, an agent and a marketing department to help the project succeed.
It's worth noting that the developer themselves may conduct some of the roles mentioned above, however, their role is more so to organise and coordinate the project overall.
One of the main roles of the developer is to ensure that the project is running smoothly, and that all the necessary steps in the process are being operated properly and successfully. In order to do this, developers will require an understanding of the integral factors for successful development, including planning, valuation, finances, construction and the legalities that govern this area.

How Do You Fund a Property Development Project?
If it is your own home, you may wish to fund this yourself, with your own savings or with the money you have available from selling your previous property.
On a business level, whether it is buy-to-let or for development purposes, you may look at funding through a mortgage from your bank, a specialist finance company or through private investors.
A buy-to-let mortgage is popular for people who act as landlords and rent out the property to tenants and to earn an income.