About Us – Griggs Homes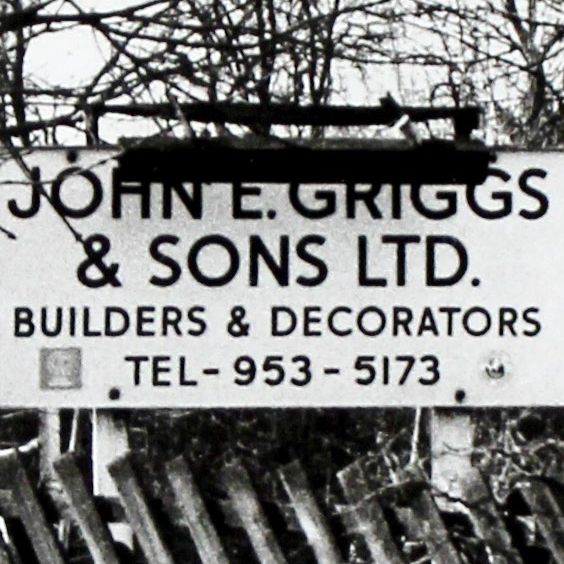 ABOUT US
GRIGGS is a third generation family development and construction company, led by an experienced team of approachable, forward-thinking and enthusiastic individuals.
Why Griggs ?
GRIGGS was established in 1968 as John E. Griggs & Sons, a building contractor based in Borehamwood, Hertfordshire. Now in its third generation of family directorship, the company has evolved to become a leading developer/contractor.
We are a forward-thinking business with an enviable record of creating exceptional residential and commercial properties in the best north London locations. Since 1968, we have remained true to our belief in the importance of doing things properly. It means we have earned a reputation for honesty and integrity, not just from our clients, but from the communities we build in, and excellence continues to be at the heart of everything we do. By choosing GRIGGS, you are assured of an exclusive property of lasting quality.

GRIGGS have significant in-house expertise spanning Development, Construction, Planning Permission, Cost Control, Architectural Design and Interior Design, that ensures the delivery of projects within projected timescales and budgets. GRIGGS also works with carefully selected external advisors where appropriate.
Corporate Vision
To become the company of choice for bespoke homes and exclusive developments, based on a best-in-class reputation within our geographic area of operation.
We aim to deliver this Corporate Vision through our honest, accountable and reliable approach to business that underpins our reputation as being a good people to deal with.
Our Core Values are always in our thoughts, they define who we are and reflect what we stand for. They are known as the "building blocks" of our Company culture.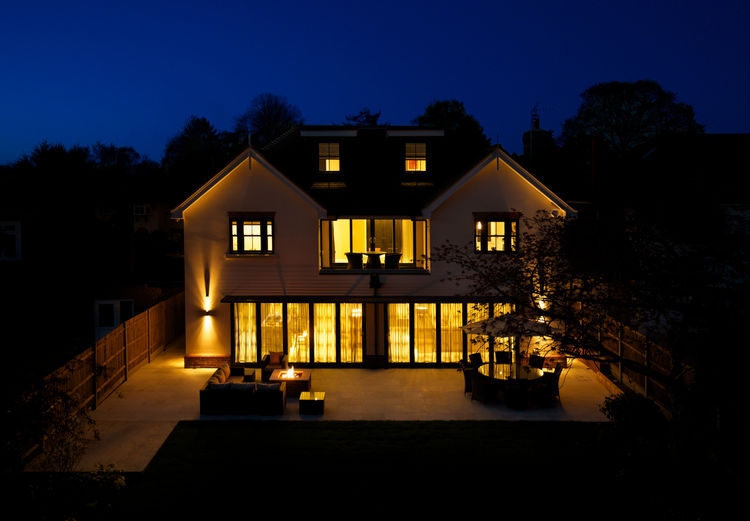 Core Values
Best in Class - Excellence in quality, service and attention to detail
Core Values
Respectful - Focused on our clients, our suppliers, and our community
Core Values
United - Forward thinking, approachable and enthusiastic, we consistently deliver through teamwork
Core Values
Trusted - We work with honesty and integrity, in all that we do
Affiliations
GRIGGS appreciate the importance of doing things properly, which is why we only affiliate with industry-leading trade organisations.
In addition to our unparalleled service and quality, we hold Premium Rating status with the National House Building Council (NHBC) and Premier Guarantee plus a registered partner of LABC. GRIGGS is also affiliated with the Federation of Master Builders, offering our clients peace of mind that all work is undertaken thoroughly and to the highest standards.
GRIGGS also realise that living near a building site can sometimes be difficult which is why we are registered with the Considerate Constructors Scheme.
Corporate Responsibility
PEOPLE & COMMUNITIES
Our vision for people and communities is to provide safe and sustainable outcomes for our employees, supply chain partners, clients and communities. We want to make GRIGGS a great place to work, where all employees feel included, supported and can develop long term careers. We support communities by providing jobs and contributing to charities.
DIVERSITY
As our business grows we recognise the benefits of attracting people from diverse backgrounds. It is our aim to achieve a balanced gender ratio and an ethnicity ratio that is representative of the area in which we work.
EMPLOYEE RETENTION
Providing training and professional development ensures that GRIGGS is a diverse and inclusive place to work, where all members of the team feel supported and can access a range of benefits, which contribute to making GRIGGS a better employer.
HEALTH & SAFETY
The safety of our employees is paramount. GRIGGS is committed to minimising the Accident Incidence Rate of all employees and sub- contractors, through risk assessments, regular training. All on-site activities are approached with a strong focus on compliance in all areas of operation.
ENVIRONMENT
GRIGGS is committed to reducing negative environmental impact across all areas of operation, both in our office and on all construction sites. We promote the construction of energy efficient homes where possible.
HUMAN RIGHTS
It is our responsibility to uphold the human rights of our employees. We treat all employees, contractors, sub-contractors and suppliers fairly, with respect and with dignity. We also ensure that we operate in accordance with Employment Law together with all current legislation, including the Modern Slavery Act, as well as aiming to meet the principles of the United Nations Declaration of Human Rights and the core International Labour Convention principles.
CAREERS
GRIGGS are committed to investing in people. We believe that everything that we do starts with having the right people on board. We invest in training programmes and Continuing Professional Development
If you share in our passion for excellence and want to join a motivated team then please do contact us.
Client Care & After Sales
We enjoy excellent relationships with all our clients, often across multiple projects and sometimes across multiple generations. We have earned a high level of trust from our clients, and to give further peace of mind, we are happy to provide services under appropriate contracts.
Before the start of any project GRIGGS will agree a building programme, specification and detailed costs. This gives our clients peace of mind that their projects will be delivered on time and within budget.
GRIGGS offer unrivalled after-sales client care. Our after-sales team are on hand to help with any issues that might arise while you are settling in to your new home. All clients are presented with a comprehensive handover pack, which includes a full specification for their home, together with any warranties for the building as well as appliances. The dedication and attention given to our clients by our after-sales team is second to none and significantly surpasses the industry standard and that of our competitors. It is our personal service that reassures our clients that whatever the problem, we will be on hand to help.
"The best after-care sales we could have hoped for."
"You really helped us to visualise the potential of our plot."
"The team went above and beyond to make it all happen."
"Excellent service throughout, we are delighted."
"Polite, thorough and a pleasure to work with."
"Inside our timescale and on budget."