What Is the Green Homes Grant Scheme? – Griggs Homes
What Is the Green Homes Grant Scheme?
A new, £2 billion Green Homes Grant Scheme has recently been announced, funding a maximum two-thirds of the cost for energy saving improvements made to people's homes. Rishi Sunak, Chancellor of the Exchequer, stated:
"The Green Homes Grant is a vital part of our plan for jobs as we secure the UK's economic recovery from coronavirus. This is going to be a green recovery with concern for our environment at its heart."
"It will help to protect and create jobs, while also saving people money and cutting carbon."
Through this government-funded scheme homeowners can get a voucher of up to £5,000, or even £10,000, to help them cover the costs of making their home more energy efficient.
There are a variety of different home improvements that could be eligible for such funding, including the installation of low-carbon heating or better insulating your property.


What Can the Green Homes Grant Scheme Be Used For?
Funding from the Green Homes Grant Scheme can be used for a range of different home improvements. Such improvements have been categorised into two groups, these being "primary" and "secondary" measures.
It's worth noting that in order to be eligible for funding, applicants will have to have a minimum of 1 primary measure installed into their homes. If such a measure is installed, the voucher can then also extend to other, secondary measures too. More on eligibility for the scheme is detailed later on in this article or you can read here for more information about the government's scheme.
Primary Measures: these types of measures are broken down into a further two categories, these being insulation measures and low carbon heating measures. You must have at least one of such measures installed in order to be eligible for funding, such as Free Insulation Scheme.
Insulation measures include – solid wall, cavity wall, loft, under floor, flat roof, insulating a park home and room in roof.
Low carbon heat measures include – biomass boilers, air/group source heat pump and solar thermal.
Vouchers from the Green Homes Grant Scheme cannot be used to replace existing insulation or low carbon heating measures, especially if you are looking to save money on your heating. Whilst although these funds cannot replace such existing energy saving measures, they may be used to top up such measures – e.g. adding more insulation to the pre-existing measures in order to meet the recommended level.
Secondary Measures: as previously mentioned, if a minimum of one primary measure has been installed, you can be eligible to apply for funding that helps to cover the cost of numerous other secondary measures, including the following:
Double or triple glazing – only applicable when replacing windows that are single glazed.
Secondary glazing
Draught proofing
Heating controls
External energy efficient doors
Hot water tank thermostats in addition to insulation
Whilst you can include any of the above secondary measures in your application for the Green Homes Grant Scheme, the amount you can be funded for these measures is not able to exceed that received from primary measures.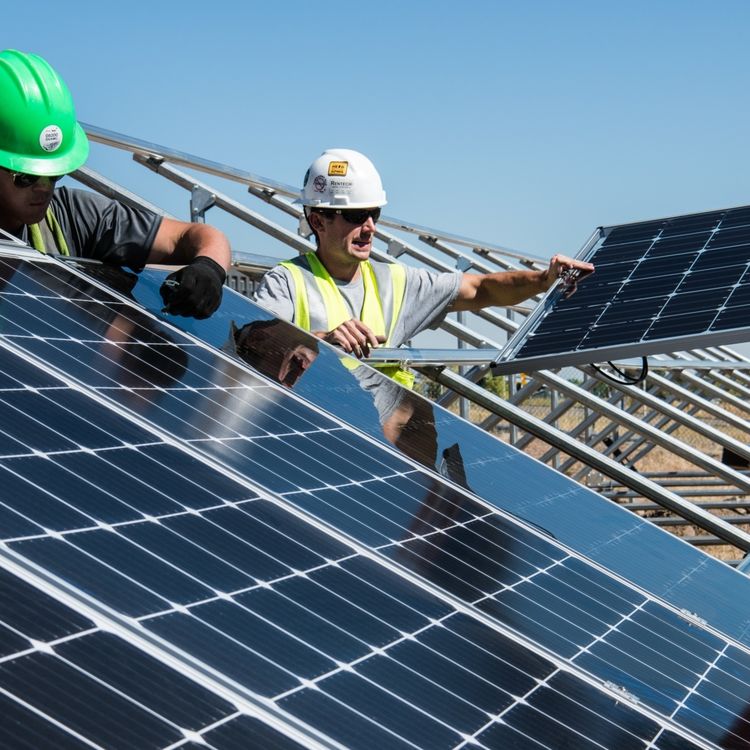 The Chancellor of The Exchequer has launched a new scheme of £2 billion called the Green Homes Grants Scheme, offering vouchers of £5,000 and £10,000 to households to make their homes more energy efficient
How Much Can I Apply For?
The voucher received from this scheme can cover up to two-thirds of applicable home improvements, with a maximum limit on this of £5,000.
Those who receive certain types of benefits and are on low incomes can apply for more than this limit. Those in such circumstances can apply for funds to cover the entire cost of such energy saving improvements, with a maximum limit on this of £10,000.
Who's Eligible for the Green Homes Scheme?
In addition to the various factors mentioned above, those eligible for this fund will have to also fit the following criteria:
Be either a homeowner or a private/social landlord.
The property getting the improvements is in England.
Ownership over the property can include park home owners, shared ownership and long-leaseholders.
Improvements using these vouchers will also have to be completed by the 31st March 2021.


Where Can I Apply for the Green Homes Scheme?
Applications for a voucher through this scheme will be available towards the end of September. The government advises in the meantime to find out exactly the home improvements that could be made to your property, and get quotes on these improvements.
The gov. website provides useful information on steps to take in preparing for the application. For further details, please visit their site.