A Guide to Conservatories – Griggs Homes
A Guide to Conservatories
After a year spending more time than ever in our homes, many are looking to maximise their indoor and outdoor space. Conservatories are a great way to extend your living space and create a transitional area between indoors and outdoors.
Whether you are looking to maximise the amount of sunlight you receive during the summer, or want to create a feeling of being outdoors even in the winter months, a conservatory can help you achieve the best of both worlds.
If you are looking to add a conservatory to your home, our expert team at GRIGGS Homes, a specialist house builder, will cover the key information.


What is a conservatory?
In the UK, a conservatory is defined as a building with at least 50% side walls and 75% translucent roof area (usually glass).
Different from an extension, conservatories will typically feature glass with double glazing rather than the solid brickwork or concrete used in extensions. However, it is also possible to fit conservatories built with solid or tiled roofs.


Do I need planning permission to build a conservatory in the UK?
In the UK, conservatories usually fall under your permitted development rights; this is a government scheme allowing homeowners to extend their homes without the need for specific planning permissions.
There are still certain factors to bear in mind when designing and building a conservatory. If it is a single-storey rear extension, it should not go beyond the rear wall of the original house. Additionally, the conservatory cannot cover more than half of the garden or exceed a maximum height of 4m high or 3m high (if it falls within 2m of a boundary).
When designing your conservatory, take into account that the top point of the conservatory is not higher than the roof of the main property and that any side extensions do not extend beyond half the width of the house.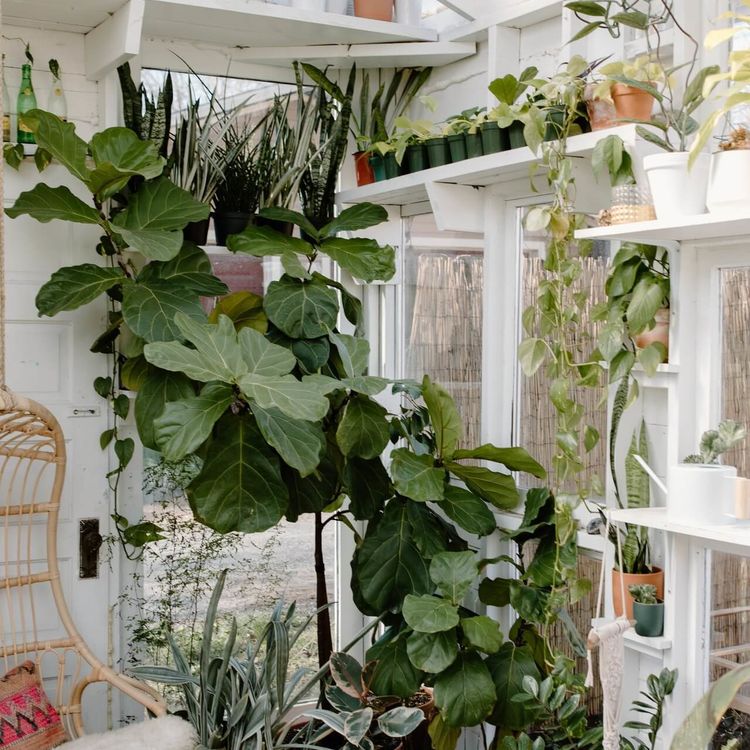 Conservatories do not typically require planning permission and can add up to 7% to the value of your home
How much value does a conservatory add to your home?
Conservatories are a flexible way of extending your homes and gaining more space. They also add value to homes when you come to selling them, not just due to the extra space but the improved quality of living that they offer.
Property expert Phil Spencer states that the addition of a conservatory to your property will increase the value of your home by around 7%, depending on the style and execution of the conservatory.
It is worth noting that although conservatories add value, they tend to add less value than an extension as conservatories would not technically be classed as a full room when undergoing a home valuation.



What is a conservatory made out of?
The principal material of a conservatory is glass; glass usually makes up at least 75% of the roof area and at least 50% of the overall wall area. The frame of the conservatory is typically made from aluminium, wood or uPVC.


What are the best extra features to add to a conservatory?
When designing your conservatory, you can really make it your own with the features that you choose. With increasingly more options on the market, it is a great time to personalise your conservatory.
The following features can help give your conservatory a modern look and ensure that you are maximising the lifestyle benefits that a conservatory can offer.
Remote control windows will help you control the temperature of your conservatory and protect your space from rainy days. You can operate windows remotely via a remote control or control switch and make sure that you are using the conservatory to its full advantage, come rain or shine.
Blinds are key for controlling the amount of light coming into your conservatory as well as ensuring privacy for your home environment. Whilst conservatories are designed to allow sunlight in, heat can quickly build up and blinds will help manage the heat on those sunny days.
For a more modern look, opt for minimalist style, wooden shutter or integral blinds.
Optimise your conservatory for those winter months by installing underfloor heating. Less cumbersome than the traditional radiator, underfloor heating is a subtle way to heat your conservatory. It also means that you can enjoy the conservatory all year round.
Bi-fold doors can help maximise space in your conservatory and create an open-plan feel. When folded back, the doors are out of the way, not only freeing up space, but creating a seamless blend between your living space and your garden.