A Step-By-Step Guide to Getting Planning Permission – Griggs Homes
A Step-By-Step Guide to Getting Planning Permission
Whether you are building up from a plot of land or renovating an existing property, certain renovations require important planning permission from your council. Adding a loft conversion or extension to your living room may affect the space and privacy of your neighbours, therefore permission needs to be obtained to avoid everyone building on top of each other.
Getting planning permission could be a vital step in ensuring the success of your project. If you carry out work that requires planning permission and you have not obtained this permission, you run the risk of being served an "enforcement notice", in which the project will be forced to undo all developments that have been made.
It is illegal to ignore enforcement notices, meaning that without planning permission, you run the risk of having your project fail. Through this guide, we'll be taking you through a step-by-step guide on how to get planning permission, as well as answering some of the most frequently asked questions surrounding this process.
Step 1 – Understand What It Is and If You Need It
Planning permission is there to stop inappropriate or disruptive development from occurring within a certain area. There are only certain types of building or development projects which will require planning permission. Therefore, before starting the process of obtaining planning permission, it's vital that you firstly make sure you absolutely need it.
Step 2 – Contact Your Local Authority's Planning Department
Before starting the application process, it's recommended that you get advice from your local authority's planning department first. This can help you to get a better idea of whether your application will be accepted in the first place, whilst also highlighting changes you can make to improve the application's chances of success.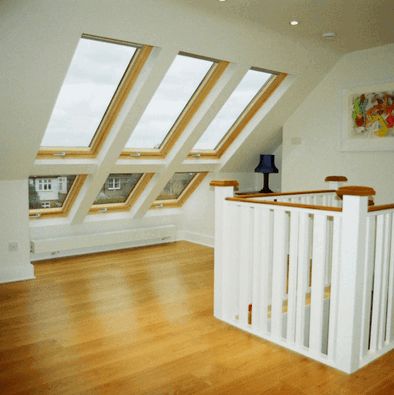 For adding extensions or additions to your property, such as loft conversions, you will typically require planning permission from your local council. The process can take up to 3 months to get a decision.
Step 3 – Fill In an Application With Your Council
After getting advice from your local council's planning department, and making any necessary changes to your plans to boost the chances of success, the next step is to fill in the application for planning permission.
This application will have to be filled in with your local planning authority. The majority of applications for planning and building control are completed online using Planning Portal.
When filling in your planning application, you will have to provide supporting information for your building/development project, including the following:
Both the location and the site plan.
An ownership certificate providing evidence of ownership over the property.
Agricultural holdings certificate.
The application fee.
Once an application has been submitted and the correct fee has been paid, applicants will receive a receipt via email. The fee for this application will vary depending upon the details of the application. You can use the Planning Portal fee calculator to get a clearer idea as to what this fee could be for your project.
Step 4 – Application Assessment
Once the application has been submitted, it will then be assessed by the relevant local planning authority. The decision of approval or rejection on an application is based off of a variety of different conditions, encompassing, but not limited to, the following factors:
Noise
Loss of privacy
Impact on listed buildings
The appearance and materials included in the design
Nature conservation
Government policy
Previous planning decisions
Highway safety
In both England and Wales, neighbouring residents may be spoken to regarding an application's plans for development. Objections to these plans by neighbours will only be considered when in-line with material considerations such as those listed above.
Step 5 – The Decision
Once the application has been appropriately assessed, a decision will be made. If planning permission is approved, the developments detailed in the application can go ahead. However, if an application is rejected, it's vital that you do not carry on with the project anyway.
As previously mentioned, failure to comply with the local authorities regarding this matter could result in an enforcement notice, meaning you will be obligated to undo developments carried out on the project.
Instead, if your application for planning permission is rejected, and you think that this was an incorrect decision, you hold the right to appeal this decision. However, bear in mind that this can be both a long and expensive process, therefore, it's best to get professional advice regarding the matter before going ahead with a decision on appealing.
What Type of Things Require Planning Permission?
Planning permission is usually required when adding something exterior to a building/site.
This includes:
Additional rooms e.g extensions
Additional floors e.g lofts or basements
Extensions onto a building
Loft conversions
Kitchen extensions
Separate garages
Planning permission is usually required here as it may disrupt some of the neighbouring residents. For example, adding an extra floor could block the sunlight coming into a neighbouring home, their driveway, or otherwise.
There's a whole host of disruptions that can come with adding exterior elements to a site within a certain area, therefore, permission for this must be obtained by the relevant local council.
What Does Not Require Planning Permission?
Planning permission may not be not required for projects that focus more so on the internal aspects of existing buildings. For example, if wanting to do renovations to rooms in your home, it is unlikely that this will need planning permission to do so.
This includes:
Turning a garage into a room
Refurbishing a bedroom, bathroom or kitchen
Breaking through an internal wall
Adding a conservatory of less than 10 metres
Aside from a little noise, internal developments will not disrupt neighbouring residents as much as external projects could. However, when with certain renovations – e.g. turning a garage into another room – it may be best to seek advice to see how this may potentially impact those surrounding the area.
How Long Does Planning Permission Take?
The majority of applications for planning permission will usually take around eight weeks. This is typically the case, unless the proposed project is unusually complex or large – when this is the case, the timeframe for a decision to be made is 13 weeks.
You can find out more on making an application and the process of acquiring planning permission by visiting the Planning Portal website.
Is Planning Permission Free? Does it Cost Anything?
In most cases there will be a planning application fee, when submitting a planning permission application,. However, for some properties such as listed buildings and planning permission for relevant demolition in a conservation area, no application fee is required. (Source: Planning Portal)