Can I Turn My Front Garden into a Driveway? – Griggs Homes
Can I Turn My Front Garden into a Driveway?
Yes, you can convert your front garden into a paved driveway, and doing so can add 5% to 10% to the overall value of your property depending on your area, but there are some certain things to consider before proceeding including planning permission, conservation area rules and laws surrounding dropped kerbs.

Do I need Planning Permission to Pave my Front Garden?
There are particular guidelines for householders who want to pave over their front gardens in order to turn them into driveways.
Planning permission is not needed for new driveways, regardless of the size, as long as the surfacing used is permeable. This porous surfacing allows water to drain through. Experts suggest using porous asphalt or permeable concrete block paving, or directing the rainwater to a lawn or border in order for it to drain naturally.
In What Circumstances Would I Need Planning Permission?
If the surface that needs covering is more than five metres squared, planning permission will be needed if the material being laid is for traditional, impermeable driveways.
The above rules only refer to converting house driveways meaning that maisonettes, converted houses or other buildings may refer to a different set of guidelines.
Additionally, these rules address the conversion of your front garden and therefore the planning permission rules are not the same when it comes to walls, gates, fences or a dropped kerb - these works may indeed require planning permission.
You can apply for planning permission here.
Should I Pave My Driveway Before Selling?
Before selling your home, there are many actions you can do to increase the market value of your property. Building a driveway can make a property more desirable and hike up the asking price, especially in areas where it is difficult to secure parking.
Asphalt paved driveways add a lot of worth to your property as they add a great deal of curb appeal.
Property experts suggest that a driveway can increase your property's value by as much as 5-10%. See also 10 ways to increase the value of your home.
If you are looking for help with your driveway or for expert house builders, GRIGGS Homes is here to help - simply get in touch by email on info@griggshomes.co.uk or call 01923 852 322.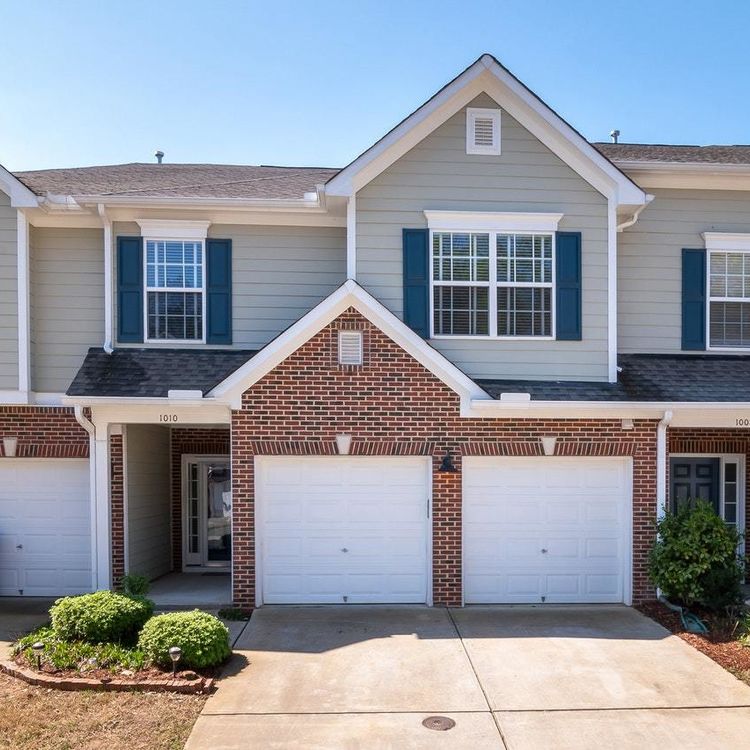 Turning your front garden into a driveway can add 5% to 10% to your home's value, but you depending on how long you make it or if it is a dropped Kerb, you may require planning permission or permission from your local council
What is a Dropped Kerb?
​​A dropped kerb, sometimes known as a crossover, is an alteration to the footway which involves lowering the kerb in order to lay new foundations. This is often done so that a driveway can be constructed on the front area of a property.
Dropped kerbs allow vehicle access across the pavement from the road to a driveway.
Do Dropped Kerbs Require Planning Permission?
If you are dropping kerbs in order to create a driveway, this will require planning permission from the local council. The pavement may also need strengthening. Council permission is needed in order to protect any underground services such as water pipes.
Usually, it is not possible to drop a kerb yourself and the majority of local authorities prefer to assign a contractor to carry out the job. They may also provide a list of approved contractors from which you can choose after the permission has been granted.
The average drop kerb cost is around £600 including materials and labour. Typically, a planning application fee can range from anything from between £50-£250 - something which should be factored into your budget.
On average, a driveway conversion will require between 3-7 kerbs to be removed.
If you fail to get permission to build a dropped kerb when you need one, you may face up to £1,000 in fines.
Building a Driveway in a Conservation Area
​For those living in a conservation area, permission for driveway conversions can be difficult to obtain. In this instance, it is recommended to build a vehicle crossover or dropped kerb in order to drive safely from the road into your driveway.
Building a dropped kerb in a conservation area can cost around £1,000 to £1,400 and permission from the local council is not automatic. You can only secure permission if planners are convinced that you will be able to enter and leave the driveway safely. Subsequently, those seeking planning on a busy road or in close proximity to a bus stop may struggle.
Specifically in a conservation area, you will need to think about whether you need to demolish any walls. Often, to build a driveway, you need to provide enough width for cars to comfortably enter and leave. This may mean knocking down a front boundary wall. You can do this without planning permission as long as the wall is less than a metre high.
Another factor to take into account is the size of your front garden. In order to obtain permission, you will need to show that your front garden is big enough to accommodate a standard vehicle comfortably, without it hanging over the pavement (this is a minimum of 2.4 metres by 4.8 metres).