St Albans Area Guide – Griggs Homes
St Albans Area Guide
St Albans is one of the oldest towns in Hertfordshire and the entire United Kingdom, providing its 147,000+ residents with a beautiful countryside, ancient ruins, a thriving village and great transport links into London and other surrounding areas.
St Albans is rich in history and dates back to Roman times as it was named after a Roman soldier (and Britain's first ever Christian martyr) who, it's claimed, was killed after sheltering the Christian priest Amphibalus.
The area has much to offer for both residents and visitors alike, which includes historical sites such as Verulamium, excellent schools such as St Albans School for Boys and Girls and a range of different properties, including a fast-growing new build and residential market.
Properties in St Albans
St Albans offers a fantastic range of different properties, from quaint and cosy cottages to big Georgian houses. North of the area, in a hamlet called Childwickbury, was the home of Stanley Kubrick, one of the most famous and influential filmmakers in history, who produced such classics as 2001: A Space Odyssey, The Shining and A Clockwork Orange.
Reports show that properties in St Albans are quite reasonable compared to more affluent areas of Hertfordshire, such as Radlett.
Rightmove claims that the average price of a property in St Albans is £573,926, with terraced properties selling for around £506,857 on average, semi-detached reaching £635,270, and flats at £347,870.
For information about Griggs Homes and the services we offer in St Alban's, visit our pages on bespoke builders and house builders.


Living in St Albans
Whilst the area is located in a beautiful part of the Hertfordshire countryside, it is still a bustling place to be, offering residents a busy high street with all the popular food and restaurant chains such as Nandos and The Ivy Cafe whilst still surrounded by the natural greenery that makes up much of Hertfordshire's natural landscape.
Those in St Albans have easy access to such natural areas as the Watercress Nature Reserve, the Grebe House Wildlife Garden and Heartwood Forest, as well as the fantastic array of commercial amenities such as:
Supermarkets and grocery stores
Pharmacists, dentists and opticians
Homeware shops (e.g. Wilko).
St Albans is located close to the M1 and A1, giving residents quick and easy access to some of the major roads that run all along the country. There are also trains running from St Albans to Kings Cross St Pancras and Farringdon on The First Capital Connect, giving commuters access to the centre of London in just half an hour.
This makes St Albans a great location for those who work in London, offering quick and easy access to the city and back.


Things To Do in St Albans
St Albans is home to some excellent restaurants offering a range of different cuisines, including Indian Street Food (Modern Indian Bistro, 4.5/5 Tripadvisor), Italian (Bar Espresso, 5/5 Tripadvisor) and HATCH (American, 5/5 Tripadvisor).
The area also offers traditional British pub grub (The Queen's Head, 4.5/5 Tripadvisor), and many of the restaurants accommodate for vegetarian, vegan and other dietary options.
St Albans is most famous for The Waffle House which is located opposite the Verulamium ruins and has been popular since its opening in 1978.
Popular activities near St Albans include:
Visit De Havilland Aircraft Museum – the country's oldest aviation museum.
Visit Willows Activity Farm – offering shows, fair rides and various other outdoor activities for the whole family to enjoy.
Take a walk through Heartwood Forest – a forest in St Albans perfect for family walks, with blue bells covering the ground during spring.
Go to Verulamium Park – a public park holding what is left of the old Roman settlement Verulamium, as well as such recreational facilities as tennis courts, football pitches, a golf course and children's play area.
Visit St Albans Cathedral – this iconic cathedral is where the first British martyr Alban was buried. Parts of the Cathedral have been built with recycled Roman bricks from the previous settlement of Verulamium, and also hold wall paintings dating back to the 13thcentury in addition to shrines dedicated to Saint Alban and the priest who converted him to Christianity, Amphibalus.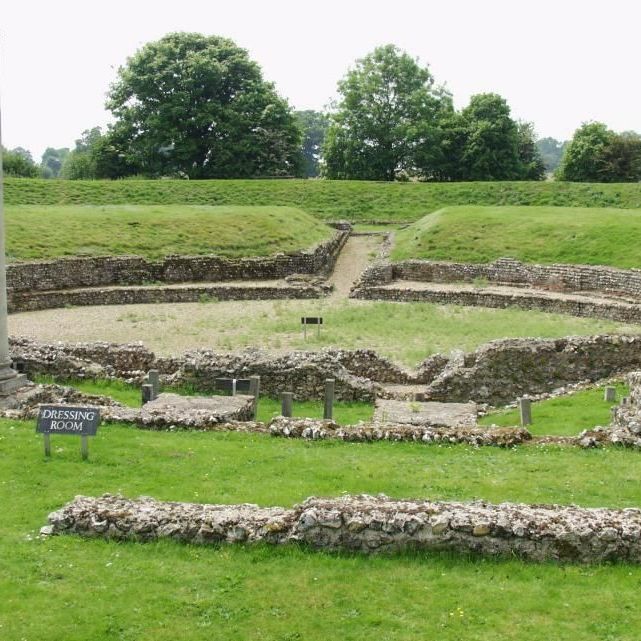 St Albans is home to Verulamium, which shows ancient Roman ruins and can be visited by the public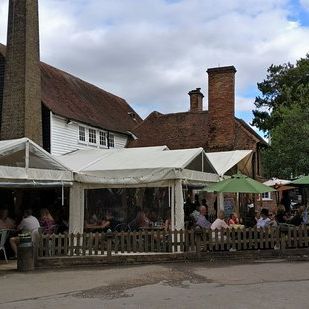 The Waffle House in St Albans is a popular and iconic restaurant which dates back to 1978
Schools in St Albans
There's a variety of different schools in the St Albans area, both independent and state. Below is a list with just some of the top schools in the area, all of which have an Ofsted report of Outstanding:
| | |
| --- | --- |
| School | Age Range |
| Fleetville Infant and Nursery School | 3 – 7 |
| Heathlands School | 3 – 18 |
| Oakwood Primary School | 4 – 11 |
| Maple Primary School | 4 – 11 |
| Cunningham Hill Infant School | 5 - 7 |
| Bernards Heath Junior School | 7 - 11 |
| Cunningham Hill Junior School | 7 – 11 |
| Fleetville Junior School | 7 - 11 |
| Beaumont School | 11 - 18 |
| Loreto College | 11 - 18 |
| St Alban's Boys School | 11-18 |
| St Alban's Girls School | 11-18 |
Sources:
https://www.ons.gov.uk/peoplepopulationandcommunity/populationandmigration/populationestimates
https://www.rightmove.co.uk/house-prices/st-albans.html