A Guide to Home Gyms – Griggs Homes
A Guide to Home Gyms
Home gyms can be a great way to make keeping in shape more accessible – providing all the equipment you need right from the comfort of your own home.
During the past several months, many across the globe have had to adapt to a more remote, home-based way of life, of which has included the way we work and the way we work out. In light of this new way of living, many have decided to bring the gym to them, exercising in a safer, more socially distanced way whilst the world attempts to slow the spread of COVID-19.
But what exactly does a home gym entail? And how do you go about building one in the right way? As house builders, this is something that people are starting to ask for more and more.
Through this guide, Griggs Homes will be going through some common questions you may have when considering building a home gym.
Where Should I Set up My Home Gym?
Before you begin jumping jacks and swinging kettlebells, you'll firstly need to find an area in your home to set the gym up in. This area should be fairly spacious, as you'll be moving around, stretching and doing exercise movements in it.
However, that being said, the right space for your home gym will depend on the type of exercise you're wanting to do in it.
Think about your typical exercise routine, or the type exercise you're planning on doing in this new home gym, and ask yourself how much space you'll need to perform this. Asking this question will help you to gauge the size of room you'll need to set up a home gym you're comfortable in.
If you don't have a space like this going spare in your property, you may be considering adding an extension or converting an existing room for this purpose. It's important to follow any and all regulations that will apply when carrying out a project of this nature.
Will I Need Planning Permission for a Home Gym?
Whether or not you will need planning permission when setting up a home gym will depend on how you intend to go about this. As previously mentioned, if you're wanting to convert an existing room of your property, or create a new one entirely for this purpose, it's vital that you abide by any and all regulations that apply to this type of project.
For example, when converting an unused garage into a home gym, you'll have to check if you need to obtain planning permission or not.
While many garage conversions of this nature won't need planning permission, particularly if the original doors for the garage remain in place and the building's structure stays unchanged. If the garage you're wanting to convert is apart from the property's main building, you will have to apply for a change of use.
In addition to this, if your property is listed, or is located in a conservation area any conversions you plan to make will require planning permission.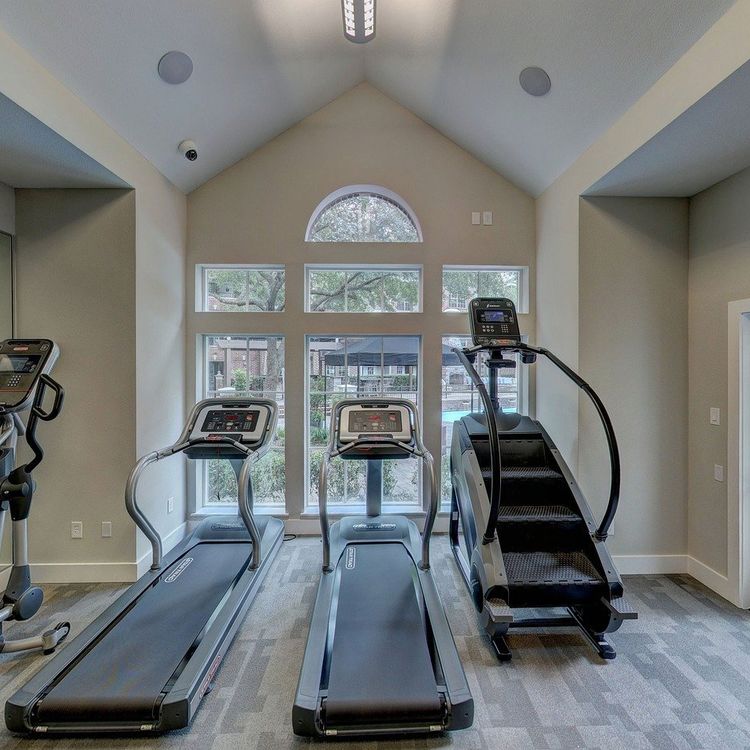 Home gyms are becoming increasingly popular and typically do not require planning permission if you are using an existing room or garage
What Building Regulations Would Apply?
As is the same with planning permission, whether or not you'll need buildings regulation approval will depend on how you intend to create your home gym.
For example, if using a garage for the home gym, if you're wanting to leave the space as it is and only add exercise equipment you will not need to get building regulation approval.
However, if you're wanting to redo the room entirely, and create an area that could potentially in the future be an additional habitable space, you'll need to meet certain building regulations. For this, you may need to consider the following elements of the space:
Insulation.
Ventilation.
Structural safety.
Damp.
Electrical work.
While this may seem like a lot of work for essentially a place to exercise in, big picture, it may be an investment worth considering – with prospective future buyers able to use this area as another type of habitable space (for example a study or another bedroom), and thereby potentially adding value to the property.
What Should a Home Gym Include?
What your home gym should include will be very much down to personal preference. An important question to ask yourself is - what type of exercise will I be doing in this gym? This can help make it very clear on the type of equipment you'll need to include in the space.
Regardless of whether you'll need a treadmill, weights or both, it's important to always have the right recovery equipment to hand. For example, foam rollers may be a good to invest in, as they can help you to "knead" out your muscles, as research shows that rolling out muscles with these foam rollers can reduce soreness and muscle fatigue whilst speeding up your recovery.
Final Thoughts
The way you can go about creating a home gym can vary drastically; from simply adding a few pieces of equipment into an unused space to undertaking a considerably large renovation project.
Regardless of the way you go about this it's important to consider any regulations that could apply to your project, as well as the other factors listed throughout this guide, helping to ensure that the creation of your home gym goes as smoothly as possible.