How To Become a House Builder – Griggs Homes
How To Become a House Builder
From remodelling an existing residence to building a new house entirely, a house builder can be involved in various different areas of residential property construction.

A house builder may supervise construction in addition to working of the more physical aspects of a property development, such as installing windows, doors or laying foundations.
Throughout this guide, we provide a detailed overview of how become a house builder, the responsibilities of this role, as well as the qualifications and starting salaries.


Responsibilities for a House Builder
House builders are accustomed to working on tight deadlines and this may involve 8-hour work days or working as long as 10-hour or 12-hour days to ensure the property is build according to schedule.
House builders can have a list of responsibilities depending on details of the building project.
Whilst the nature of a house builder's work can vary, there are some key responsibilities that may often come with this role, including:
Supervision and Management– house builders will often have to carry out a supervisory role over the building project. This can include checking the team is doing their work and ensuring all work meets the required safety and building regulatory code.
Physical labour – house builders are also involved in the more physical building aspects of a development project, including various different instalments (e.g. roofing, windows and doors) as well as laying foundations.
Design work – the role of a house builder can also involve certain types of design work, discussing the important structural details, blueprints and layouts with members of the design team.
The role of a house builder can involve types of design work, discussing the important structural details, blueprints and layouts with members of the design team.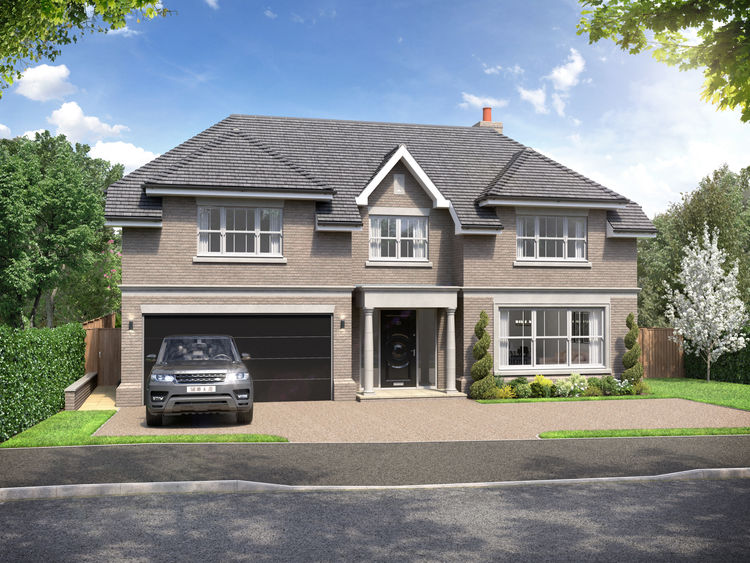 Being a house builder requires hands-on experience and qualifications including The Advanced Apprenticeship and a Higher Apprenticeship Construction Management.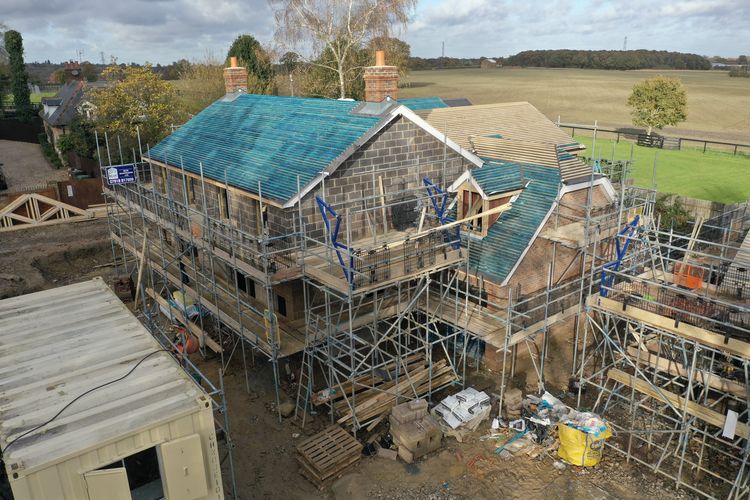 Starting Salaries for a House Builder
Salaries for house building will vary depending on their experience. Those just starting out, most likely as an apprentice, can see a starting salary of anything between £9.5k to £18k per year.
This salary can increase as you gain more experience and you get a promotion in the company. At the higher end, production directors with experience of 15 years or more are reported to have received salaries of £90k to £110k.
If you are a contractor or freelancer, you may earn according to a specific project or the completion of a development or home. This rate may be determined based on your level of experience and the client's budget.


Qualifications Needed to Become a House Builder

In order to become a house builder, you will need experience in the industry as well as some qualifications. Two of the main qualifications that will advance your house building career is an Advanced Apprenticeship and a Higher Apprenticeship Construction Management.
There are various schemes within the house building industry to help you get the necessary experience to become a house builder and progress your career.
Apprenticeships starting from the age of 16 and can help you to gain qualifications as well as valuable experience in the industry, all whilst earning a salary. Apprenticeships will typically last between 1 and 4 years, and come with a range of different benefits, including:
A salary
Valuable experience in the industry
Excellent opportunities for progression
Paid holiday
Good salary prospects (long term)


Skills You Need to Become a House Builder
As well as the skills learnt from your key qualifications, other skills that can help you to succeed in the house building industry include:
Time management – being able to meet deadlines and complete building projects within both the budget and the given timeframe.
Troubleshooting – on a building project, certain things may not go according to plan. Being able to come up with effective solutions to various different project-related problems can be a vital skill valued in a house builder.
Thorough – another major role for house builders is making a project adheres to the necessary rules and regulations. Being thorough and paying attention to all relevant aspects to ensure adherence is another vital and valuable skill within this profession.
Physically fit - working as a house builder will typically involve working on a building site for most days and this may involve being active, heavy lifting and being physically fit if you need to be on your feet all day or assist with any building work.
Griggs Homes is a family business, specialising as house builders in Hertfordshire and the Home Counties since 1968. For any enquiries, please contact us on 01923 852 322 or email info@griggshomes.co.uk