Buckinghamshire Area Guide – Griggs Homes
Buckinghamshire Area Guide
Buckinghamshire is a peaceful, friendly area offering an array of beautiful towns and picturesque landscapes. A ceremonial county bordering Greater London, Buckinghamshire offers a quaint, countryside alternative to the bustling streets of the capital, whilst still remaining closely connected to the city through a range of superb transport links.
The area holds a population of over 540,000, and is home to some charming towns including Beaconsfield, High Wycombe and Aylesbury. In fact, Buckinghamshire is the most filmed English county, offering the backdrops for Midsummer Murders, James Bond films, Harry Potter and more.
Whilst the cinematic scenery for many well-known films and TV series, Buckinghamshire is so much more than its on-screen appearances, with a wonderful community surrounded by beautiful natural spaces. The area holds the highest amount of National Trust Parks for one county, giving both residents and visitors alike quick and easy access to several stunning spots.
Located on the M1, Buckinghamshire is around 45 mins to 1 hour-drive to main parts of London.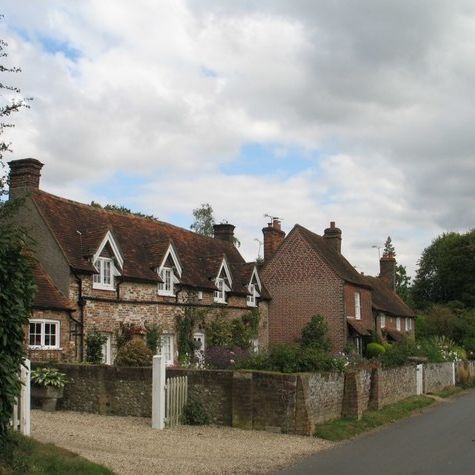 Buckinghamshire has a population of 540,000 and is located 45 mins north of London. With average house prices of around £413,924, the county is known for its National Parks, quaint villages and beautiful landscapes.
Properties in Buckinghamshire

The average price of properties in Buckinghamshire is £413.924. Below is a list of the average prices for properties in Buckinghamshire according to the UK House Price Index:
All property types - £413,924
Detached houses - £735,758
Semi-detached houses - £405,103
Terraces houses - £320, 587
Flats and maisonettes - £230,416
Reports have shown areas such as Beaconsfield to be the priciest in the county, (Rightmove showing prices to be over £1 million) whilst areas such as Padbury are reported to be the least expensive (Rightmove shows average prices to be around the £198,000).
From modern-styled homes to 17th-century cottages, Buckinghamshire offers an different housing styles throughout the area, reflecting on the history.
Towns such as Old Amersham are highly sought-after areas, known for their stunning period housing, giving the town a charming and traditional design.
However, Buckinghamshire also offers more modern-styled towns, including the executive homes and flats of the fast-growing business town of Milton Keynes.
Griggs Homes proudly works as house builders in Buckinghamshire and the Home Counties, offering the development of new or existing luxury homes.


Living in Buckinghamshire
When it comes to living quality, Buckinghamshire certainly offers the best of both worlds, surrounded by beautiful, natural scenery as well as superb transport links.
Many of the stations running in the county connect Buckinghamshire residents to the capital, including Aylesbury, Amersham, Beaconsfield, Wendover and Milton Keynes. Travel times into London can range from little under half an hour to 55 minutes, depending on the location.
Milton Keynes runs a service with Virgin Trains, connecting Buckinghamshire's residents not only to London Euston but to further areas of the country including the West Midlands, the North West, North Wales and the Scottish Central Belt.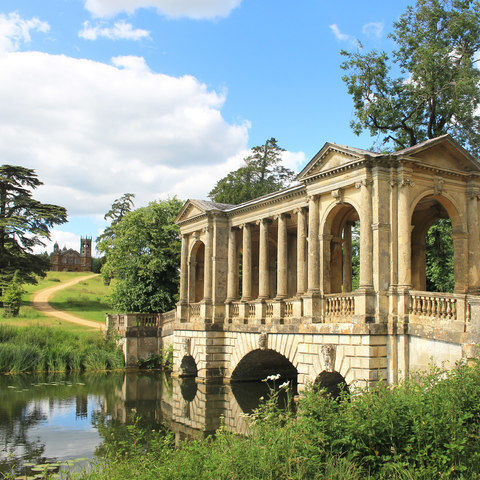 Stowe Gardens in Buckinghamshire has one of the biggest landscape gardens in the UK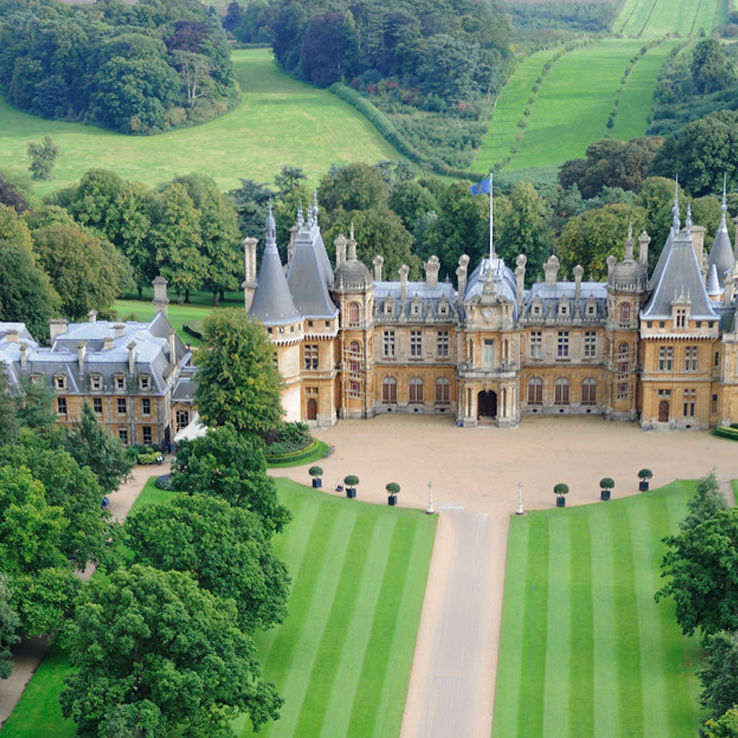 Buckinghamshire is often used in TV and films including Harry Potter, James Bond and Midsummer Murders
Things To Do in Buckinghamshire
Buckinghamshire offers a host of different qualities for residents and visitors to enjoy, with stunning green spaces, a rich history and strong social communities.
One of the main attractions for Buckinghamshire is the National Trust-owned sites and parks, perfect for days out with friends and family. Stowe Gardens, for example, is a stunning landscape garden designed by Capability Brown, and is actually one of the largest landscape gardens in the country.
Other fantastic outdoor spaces to enjoy throughout Buckinghamshire include The Rye, where visitors can walk around, play football, enjoy the waterfall and even go fishing - and Wendover Woods, where they have Go Ape outdoor adventures as well as a few nature trails.
The landscapes of Buckinghamshire have also inspired many residents, including the renowned British novelist Roald Dahl, who lived in the county whilst writing such classics as the BFG and Charlie and the Chocolate Factory. To commemorate the writer's time in Buckinghamshire, Great Missenden town holds a Roald Dahl Museum, perfect for a family day out, with interactive galleries enjoyable for both kids and adults.
The county is filled with traditional country pubs (The Hand and Flowers holding two Michelin Stars) as well as performance venues. The Aylesbury Waterside Theatre in particular hosts a number of plays, comedian performances, and music events.


Schools in Buckinghamshire
There are a variety of educational facilities available throughout the county, all accommodating to different age groups, from infant schools right up to sixth form.
The table below lists just some of the top primary and secondary schools throughout the county as rated on their Ofsted report:
Primary Schools:
| | |
| --- | --- |
| School | Ofsted Report |
| Ickford School | Good |
| Frieth Church of England Combined School | Good |
| Grendon Underwood Combined School | Good |
| Our Lady's Catholic Primary School | Good |
| Danesfield School | Outstanding |
Secondary Schools:
| | |
| --- | --- |
| School | Ofsted Report |
| Dr Challoner's High School (Girls only) | Outstanding |
| Wycombe High School (Girls only) | Outstanding |
| Sir Henry Floyd Grammar School | Outstanding |
| Waddesdon Church of England School | Outstanding |
| Dr Challoner's Grammar School (Boys only) | Outstanding |
Sources:
https://www.ons.gov.uk/peoplepopulationandcommunity/populationandmigration/populationestimates
https://landregistry.data.gov.uk/
https://www.rightmove.co.uk/house-prices-in-Buckinghamshire.html
https://www.compare-school-performance.service.gov.uk/