What to Expect from the Housing Market in 2021 – Griggs Homes
What to Expect from the Housing Market in 2021
2020 was a strange year for the majority of industries and the housing market was no exception. With an unprecedented housing freeze as the nation went into lockdown, there was an increase in home improvement investment and housing transactions were at a total standstill. Although the country did experience a small boom when restrictions were lifted, this was not enough to match 2019 figures. Government-implemented strategies, including the Stamp Duty holiday, gave the nation a helping hand and encouraged many to take the leap and enter the property ladder.
Demand
Due to the property market freeze, there was a "pent-up demand", according to experts. This demand is something that has remained stable for the final months of 2020, especially as buyers race against the clock to move before the end of the Stamp Duty. Housing experts predict that this demand will remain high for 2021, which is a promising sign for the property market. However, Knight Frank predicts that house sales will feel the biggest impact with a fall of around 15% in 2021.


No More Stamp Duty
The Stamp Duty buyer holiday, introduced in the summer of 2020, has played a huge role in the property market trends of the year, both for domestic and international buyers. However, with the holiday set to end in March 2021, it is possible that the property market will once again experience a drop in activity.
As the Stamp Duty returns to its former threshold, many buyers will once again be rendered unable to enter the property market. Additionally, the new legislation regarding buying-to-let and international exchanges may deter investment in new properties. That being said, the Stamp Duty holiday coincided with a rise in housing prices. If the holiday is lifted, it is possible that this will be reflected in housing prices which may drop once more.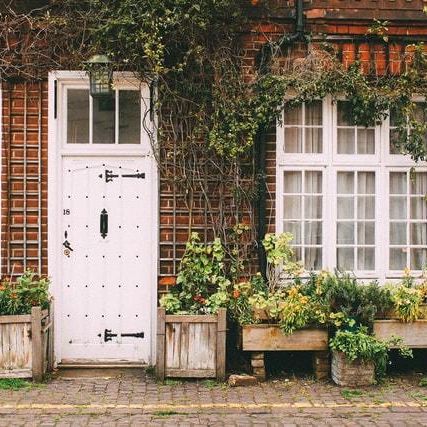 The stamp duty holiday for house prices under £500,000 ends on 31st March 2021
First-Time Buyers
Changes in mortgage prerequisites could be detrimental for first-time buyers. First-time buyers, who have previously had a huge influence on property market booms, will now find it more difficult to obtain a mortgage. With stricter lending criteria, coupled with fewer available mortgages and a challenging economic climate, first-time buyers may find mortgages unaffordable.

The Volatility of House Prices
Experts from Rightmove reported three broken records in September of 2020 including the highest growth rate in house prices for the last four years. Key factors for this are, no doubt, the pent-up demand as well as the Stamp Duty holiday. With regard to 2021, experts predict that this rate of growth will continue into the first quarter of the year. Spring is typically a boom period for the property market so we may be set for yet another surge in house prices in Spring 2021.
Forecasts from JLL suggest that 2021 will show a controlled house price growth (around 2%) set to increase further between 2022 and 2024. Knight Frank points towards a similarly low growth rate (around 4%) in 2021 but suggests that this may fall to 3% across 2022 and 2024.
Effects of Unemployment
The general economic status of 2021 is set to be bleak, with many facing unemployment or redundancy as the government furlough scheme comes to an end. This national shock will surely impact the property market. However, experts from Oxford Economics believe that this shock will be short-lived and that the economy will be able to recuperate (with an 8% growth) over the rest of 2021. Subsequently, though there may be an initial fall in the property market in the first months of the year, these effects may be recovered by the end of the year. This may also be regional; the regions with the highest furlough take-up rate are set to experience the biggest price decline in housing prices.

Escape to the Country
What has been clear is a shift away from city life. With the nation confined to their homes, many workers and commuters started to reevaluate their priorities for their living spaces. The trends clearly showed a shift away from city life with a preference for commuter belt spots, suburbs, coastal towns and the countryside.
Work-life balance, clean air and wellness have taken over the short commute as 2020 has exponentially shifted how we live and work. Subsequently, this has been reflected in housing prices and demand, with these areas rocketing in price. As we enter 2021, with all of its uncertainty and continuation of working from home, this is a trend we can expect to continue.