What Is Involved in a Property Survey? – Griggs Homes
What Is Involved in a Property Survey?
If you have had a property offer accepted, you will need to get a survey to assess the condition of the property - and this is something that is usually a pre-requisite for any mortgage providers.
Property surveys will inspect and validate a property's condition and bring to attention any essential changes that need to be made to it.
This guide explores some of the most frequently asked questions surrounding property survey.
What Is a Property Survey?
A property survey is an inspection of a property, focused specifically on examining its condition. Property surveys are conducted by expert surveyors, who will visit the building for inspection and build up a report based on the the property's condition they find.
Where Can I Get a Property Survey?
You can typically find a surveyor through a recommendation or referral from your mortgage advisor.
You ideally want someone who is RICS qualified because they uphold certain high standards and come with professional indemnity cover.
You may prefer a surveyor who is local and understands the area and types of properties. Equally, if you have a specialist property such as a castle or large development, you may look for someone with experience in this area.
A Property Survey Will Include:
Damp
Hazardous chemicals or materials
Roofs
Windows and doors
Garden
Local area and neighbour
Noise
Plumbing
Central heating and boilers
Electricals
Subsidence
Potential flooding
Through their inspection, surveyors can help to uncover any issues with the property that may be of concern to prospective buyers. This includes structural problems including subsidence, or other significant damages that need to be repaired before the building is fit for use.
Property surveys are usually conducted once an offer has been accepted on a house, checking the building is in an acceptable condition for the new buyers.
Documentation Will Be Provided Upon Completion
Upon completion, you will be given a formal document with feedback from the survey. This will highlight any important conditions and also be used for future reference.
Is a Property Valuation Different to a Property Survey?
Yes, a mortgage valuation is to confirm the value of the property, whereas a property survey takes into account the value but above all the conditions of the building and provides a list of potential risks and changes.
A survey is a lot more thorough and must be conducted on site, whereas a property valuation can be conducted remotely.
It's important to note that a mortgage valuation cannot be used in replacement of a property survey, as the two assessments hold entirely different purposes.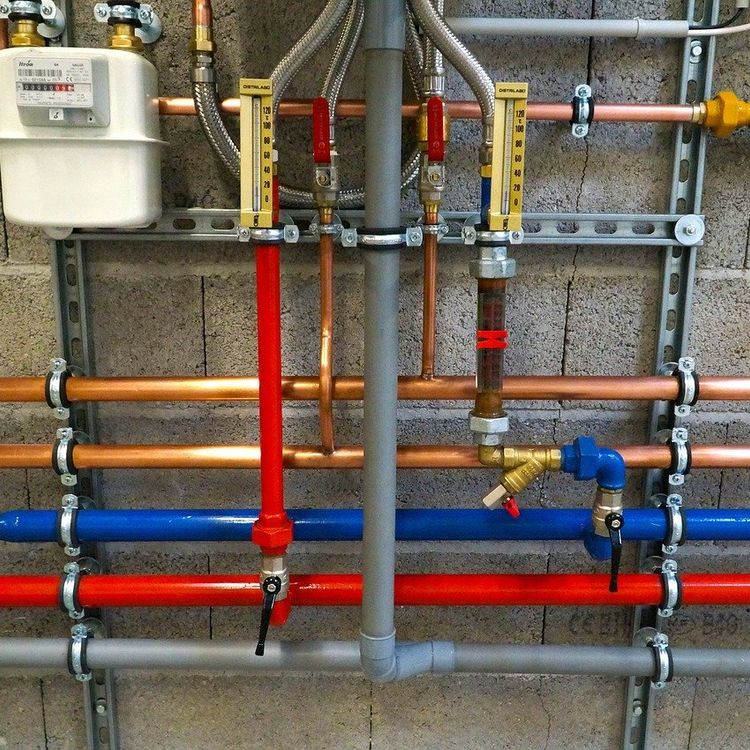 A property survey provides a value of the building and inspects all the conditions, including plumbing, heating and electrics. Surveys start from £300 but can cost thousands depending on the property size and specification.
What Are the Different Types of Property Surveys?
Condition Report – the most basic (and cheapest) property survey available, offering a summary of the issues with a property and the potential risks associated.
HomeBuyers Report (survey only) – a non-intrusive survey that reports any major issues with a property.
HomeBuyers Report (survey and valuation) – offers a survey in addition to valuation as well as an insurance reinstatement value.
Home Condition Survey – provides useful information surrounding such areas of a property's condition as damp assessment.
Building Survey – an extensive survey of the property, also a substantially expensive option.
How Much Does a Property Survey Cost?
A property survey starts at around £300 but may cost several thousand pounds depending on the number of rooms and the specification.
A basic residential family house with 3 or 4 bedrooms will typically be around the £500 to £800 mark, although this will could vary depending on the size of the property and the area, with more affluent areas commanding higher fees.
For a large commercial or residential development, a quality survey could cost several thousand pounds to be effective.
How Long Will a Property Survey Take?
The average level-one property survey can take anything up to an hour, whilst a level-two can take up to four hours, and level-threes taking as much as one full working day to finish off.
Do I Need a Property Survey?
A property survey can help prospective buyers to budget for any repairs that may be recommended, and can also be utilised to negotiate the price for the property with its seller, depending on the survey's outcome.
A property survey is highly recommended before purchasing a property, helping you to make a more informed, and thereby safer, decision on said purchase.