Hertfordshire Area Guide – Griggs Homes
Hertfordshire Area Guide
Hertfordshire is a well-loved home county in southern England, holding just over 1 million residents. The area borders London to the south and Cambridge to the north, and is popular amongst those who regularly commute to London, offering great transport links into the city.
Whilst practically next door to the UK's capital, Hertfordshire is known for its stunning rural landscape, much of the area within the bounds of Metropolitan Green Belt. This provides residents with beautiful countryside views as well as a calm and peaceful place to live.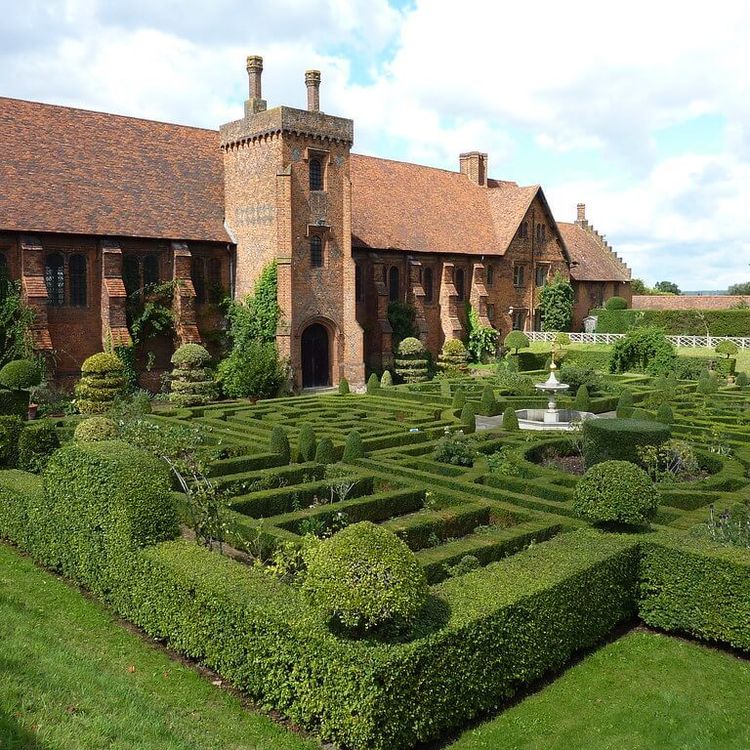 Hertfordshire is known for its green landscapes and historical landmarks, including Hatfield House.

Properties in Hertfordshire
Hertfordshire is home to a diverse range of properties, from large, classical Georgian homes to contemporary-styled flats. Not only is there considerable choice when it comes to property architecture, this county also boasts a variety of different environments to live in.
So whether you're looking for a big town with lots of activity, or a quaint and quiet village, Hertfordshire can cater to both, with a rich mixture of communities to choose from.
The county also offers properties at a variety of different price points. The average sale price for a property in Hertfordshire is £469,675 however, property prices have been shown to vary considerably throughout the county.
Reports have also shown that one of the most expensive places to live in Hertfordshire is Bayford (£1,365,667), whereas areas such as Stevenage offers ones of the cheapest areas to live in Hertfordshire (£292,334).
For examples of new homes that Griggs Homes has developed in Hertfordshire, see Newberries House and Homefield Road.


Living in Hertfordshire
With stunning natural scenery and superb transport links into London, Cambridge and more, it's no wonder Hertfordshire is an incredibly popular area to live in.
The county is comprised of 10 different districts and boroughs, these being the following:
Broxbourne Borough
Dacorum Borough
East Hertfordshire
Hertsmere Borough
North Hertfordshire
St Albans
Stevenage Borough
Three Rivers District
Watford Borough
Welwyn Hatfield Borough
Within these districts are a mixture of beautiful lively towns, quiet villages and cosy hamlets all surrounded by the stunning, quintessentially English countryside.


Stations in Hertfordshire
Whilst much of the county is surrounded in this countryside, throughout it runs a vast network of trains and buses, including 5 tube stations:
Croxley tube station
Chorleywood station
Moor Park tube station
Rickmansworth station
Watford tube station
These stations are all part of the metropolitan line, which connects to such major areas of the capital city as Baker Street, Euston square and King's Cross St. Pancras.
In addition to its excellent transport links, Hertfordshire also offers a whole host of different amenities for both residents and visitors alike, including big country walks, historic sites, studio tours and more.


Things To Do in Hertfordshire
The area has much to offer in terms of amenities, with a range of both indoor and outdoor activities available for all different age groups. Some of the most popular places for people in Hertfordshire to visit include:
St Albans – St Albans has a whole host of different things to do, from taking a stroll through Verulamium Park to visiting the Cathedral & Abbey Church of Saint Alban, St Albans is rich in history and fun for all the family.
Hatfield House – a Jacobean House rich in royal history and phenomenal gardens that date to the 17th century. Hatfield House is a popular site within the county, especially the gardens during the summer.
The Grove - one of the leading hotels of the world, the beautiful country estate has a day spa, world class golf course and other daily activities including axe-throwing and nature trail.
Hitchin – towards the north end of Hertfordshire, Hitchin is a charming town decorated with cobblestone streets and quaint terrace houses. The town has a great nightlife, filled with restaurants and bars, however, is also known for its stunning lavender fields. Hitchin Lavender is a lavender farm where visitors can walk through the field and pick a bag-full of the plant for themselves. The farm also offers lunches in a 17thcentury barn, and sells lavender-related products.
Warner Bros. Studio Tour – The Making of Harry Potter – an attraction located in Watford offering people studio tours around the making of the Harry Potter films. In addition to the standard tour, this attraction also offers a range of different events throughout the year, including talks from the films' costume departments, Halloween-themed Dark Arts experiences and "Hogwarts in the Snow" Christmas evenings.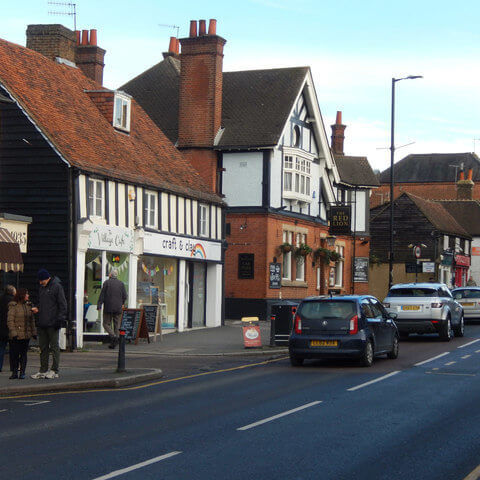 One of Hertfordshire's most well-conserved areas is Bushey, which still resembles a village. It is home to 25,000 and has a variety of top schools in the private and public sector.
St Albans is one of the oldest towns in the UK - and it includes the ancient ruins of Verulamium, St Albans School for Boys and Girls and the infamous Waffle House.
Schools in Hertfordshire
There are a number of excellent schools throughout Hertfordshire, including a mix of both public and private, catering for a range of different children and their educational needs.
Aldenham School
Beaumont School
Bushey Hall
Bushey Meads School
Dame Alice Owen's School
Haberdashers Aske School for Boys
Haberdashers Aske School for Girls
Immanuel College
Joan of Arc School
Loreto College
Nicholas Breakspear Catholic School
Parmiters School
Purcell's School of Music
Queen's School
Sandringham School
St Albans Girls' School
St Clement Danes
St George's School
The Hertfordshire & Essex High School and Science College
Watford Grammar School for Girls
Westfield School
Yavneh College

For more details on this data, please visit the gov.uk page here.
Sources:
ons.gov.uk
rightmove.co.uk
compare-school-performance.service.gov.uk