Cambridge Area Guide – Griggs Homes
Cambridge Area Guide
Cambridgeshire offers a fantastic contrast of historic, built-up towns and cities amidst vast stretches of natural, unspoilt countryside. The county is arguably most famous for its academic institutions, home of the world-renowned Cambridge University, in addition to an array of other excellent educational facilities.
The county is located in the East of the U.K., with Lincolnshire to the north, Suffolk to the east, and Hertfordshire and Essex to the south.
Cambridgeshire offers a whole host of quaint market towns and cosy villages, with strong communities and beautiful period architecture as well as stunning natural landscapes, all making the area a highly desirable place to live in.
Cambridgeshire holds a population of approximately 651,482 and offers a range of different property styles and types for residents to choose from, including grand town houses, modern new build flats and snug countryside cottages.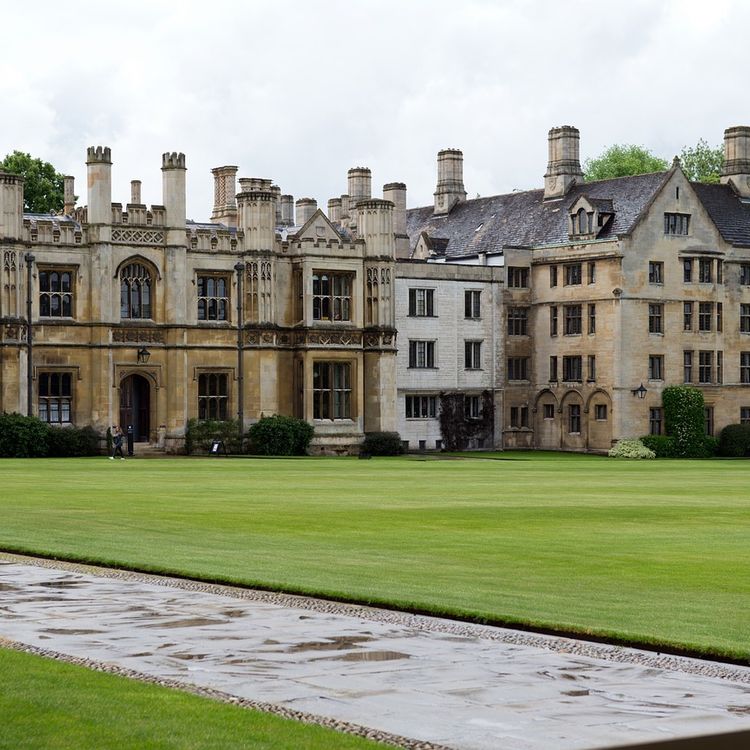 Cambridge is famous for its world-renowned University and collegiate feel, with a population of 600,000 and average property prices of £316,392
Properties in Cambridgeshire
Cambridgeshire offers a variety of different properties, accommodating to a diverse range of requirements, preferences and price ranges. Whilst the overall average price for properties in Cambridge is reported to be £316,392 there is a wide range of homes available both above and below this price.
Rightmove report the most expensive area within the county to be Barton (coming in at £800,350) and the least expensive to be Wittering (coming in at £178,967).
Of course, the prices of properties in Cambridgeshire will be dependent on a number of details, including the property type, it's condition and the surrounding area.
Living in Cambridgeshire
Cambridgeshire offers fantastic places to live across its five districts, these being:
Cambridge
South Cambridgeshire
East Cambridgeshire
Huntingdonshire
Fenland
The county is most renowned for its historic university city, and one of the five districts, Cambridge. The city is a vibrant and bustling part of Cambridgeshire, saturated in culture, with an abundance of museums concert halls and art galleries, as well as exquisite eateries and famous pubs/bars – The Eagle in particular being the very spot where Watson and Crick announced that they had "found the secret of life" (this being in reference to the discovery of DNA).
As buzzing as Cambridge itself can be, there are areas of the university city, as well as in the rest of Cambridgeshire, where those looking for a more peaceful place to settle down can do so. The county makes the perfect place of residence for almost anyone and everyone; being a world-renowned destination for students that's also great for young professionals as well as family households, offering a mixture of bustling towns, cultural hubs and idyllic country villages.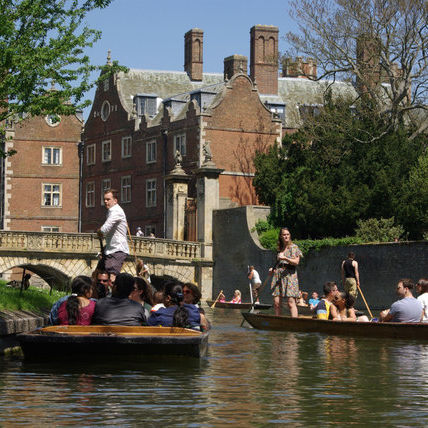 A popular activity in Cambridge is punting on the River Cam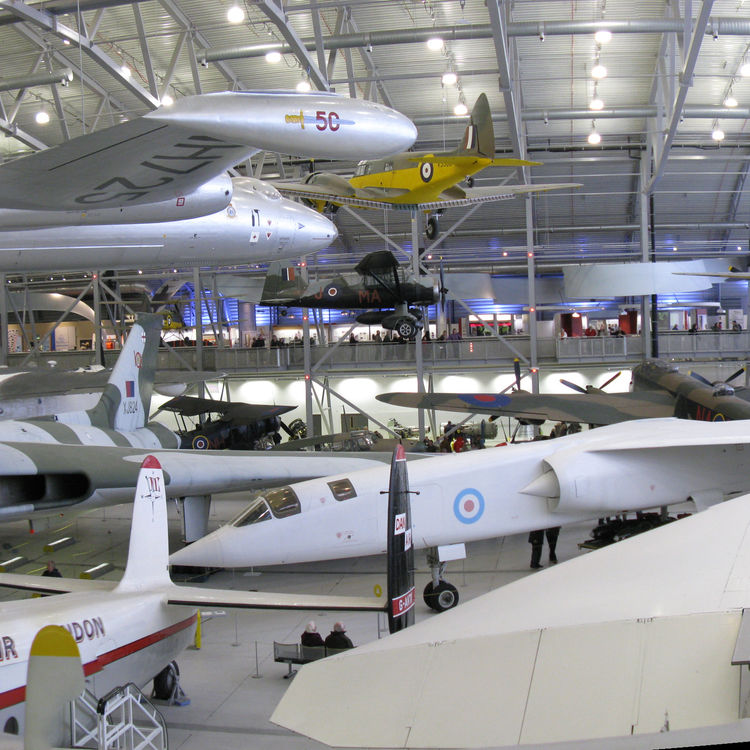 Cambridge is also home to its own Imperial War Museum in Duxford
Cambridgeshire is world renowned as the home of Cambridge University, boasting a star-studded alumni list with the likes of Charles Darwin, Sir David Attenborough and Stephen Hawking to name only a few of the vast many. However, aside from the university, Cambridgeshire is also home to an array of other fantastic schools for those with children looking to move to the area, including the following:
Primary Schools:
| | |
| --- | --- |
| School | Ofsted Rating |
| Fordham CofE Primary School | Outstanding |
| Histon and Impington Junior School | Outstanding |
| Ditton Lodge Primary School | Good |
| The Icknield Primary School | Good |
| Babraham CofE (VC) Primary School | Outstanding |
Secondary Schools:
| | |
| --- | --- |
| School | Ofsted Rating |
| Chesterton Community College | Outstanding |
| St Bede's Inter-Church School | Outstanding |
| Impington Village College | Good |
| Swavesey Village College | Outstanding |
| Parkside Community College | Outstanding |
Cambridgeshire's towns are well linked to others throughout the county as well as to surrounding areas through a vast network of trains. London commuters can also benefit from direct trains going to London Kings Cross at least twice an hour, taking an hour to get into the capital from areas such as St Neots and Huntingdon, and less than this from Cambridge itself.
The county is also well connected on the road, with a number of A-roads and motorways running throughout it. Cambridge residents can get to Stansted Airport in well under an hour via the M11, and to Luton in just around an hour.
Things To Do in Cambridgeshire
There's a range of different activities to take full advantage of throughout Cambridgeshire, the beautiful countryside and active communities providing a wealth of exciting things to do for people of all different ages.
Punting on the river Cam: Available in Cambridge, visitors can enjoy a day out on the river punting around the backs of the university's stunning campus. Tours by professional guides are offered that carry you along the river and describe the history behind various notable landmarks along the way. Alternatively, if you're feeling brave, you can also hire a boat and try punting for yourself, making your own way down the river and the stunning scenery it offers (and hopefully not falling in!).
The Imperial War Museum: Located in Duxford is a branch of the Imperial War Museum, famous for being the largest aviation museum in Britain, and housing some impressive exhibits that all the family can enjoy.
Wicken Fen Nature Reserve: Thought to be England's oldest national park, Wicken Fen is located in Ely, and offers a variety of natural wildlife to explore, including otters, wild ponies and more. Currently, it is one of the most important wetlands in Europe, home to more than 9,000 species.
Sources:
https://www.ons.gov.uk/peoplepopulationandcommunity/populationandmigration/populationestimates
https://www.rightmove.co.uk/house-prices-in-Cambridgeshire.html
https://www.compare-school-performance.service.gov.uk/schools-by-type?step=phase®ion=873&geographic=la&phase=primary&for=primary
https://www.compare-school-performance.service.gov.uk/schools-by-type?step=phase®ion=873&geographic=la&phase=primary&for=secondary&basedon=Overall%20performance&show=All%20pupils